"The only thing that stands between a man and what he wants from life is often merely the will to try it and the faith to believe that it is possible." -­ Richard M. DeVos
Points to Ponder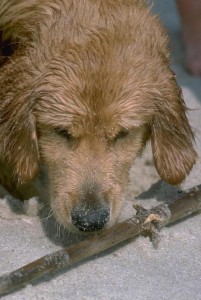 What do I want from life?
What is standing between me and getting it?
How would I feel if I never achieved what I wanted?
How will I feel when I get what I want?
Do I believe getting what I want is possible?

Take Action!
                          
If you don't know what you truly want, take the time NOW to find out. Don't leave this life with "if only I had followed my heart."
Imagine the feeling of getting what you want – joy, excitement, enthusiasm for life, bliss, contentment. Focus on it as often as you can.
If you don't believe it's possible, ask yourself "why not?"  The answers will undoubtedly be self-limiting beliefs that can be overcome.
Commit to taking one step, today, towards overcoming whatever is blocking you.