Our lives are shaped by the way we perceive ourselves.  Sadly, th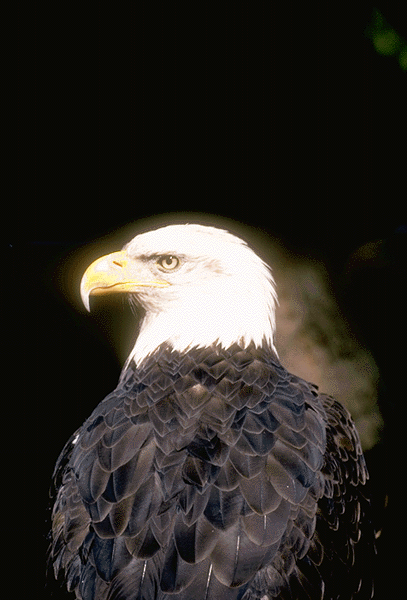 ose perceptions are often a long way from the truth but we nonetheless behave and live as if they were true. How many times have you stopped yourself from living your dreams because you "didn't deserve to", "weren't good enough to", "didn't have the right background", "weren't smart enough" or a myriad of other "good" reasons?
A perfect example of this is a story that comes from American Indian folklore. According to the legend, an Indian brave found an eagle's egg that had somehow fallen, without breaking, from its nest. Not being able to find the nest, the brave put the egg in a prairie chicken's nest, where the mother hen hatched it.
When the young eagle took his first steps into the world what he saw were the other prairie chickens.  So naturally he did what they were doing – scratching the ground, running around and pecking here and there looking for grains and husks. Every now and again they would use their wings to fly a few feet above the ground. This was the way he perceived life was meant to be and this was how he lived for most of his days.
The legend continues with how one day an eagle flew over the chickens. The now elderly eagle, still thinking he was a prairie chicken, looked up in awe and admired the bird as it soared through the sky. "What is it?" he asked, astonished.  One of the chickens replied, "That is an eagle, the proudest, strongest and most magnificent of all the birds. But don't imagine that you could be like that. You are one of us and we are just prairie chickens."
And so, imprisoned by this belief, the eagle lived and died thinking he was prairie chicken.
Think "impossible" and dreams get discarded, projects get abandoned, and hope for wellness is torpedoed.  But let someone yell the words "It's possible," and resources we hadn't been aware of come rushing in to assist us in our quest.  I believe we are all potentially brilliant and creative-but only if we believe it, only if we have an attitude of positive expectancy toward our ideas, and only if we act on them. – Greg Anderson, "The 22 Non-Negotiable Laws of Wellness"