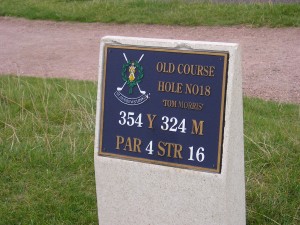 Are you looking for a way to improve your golf score?  Aside from the "mental game", there is also the issue of physical fitness.
A meeting of the American College of Sports Medicine in Indianapolis reported that golf scores were tied to hip strength. The best golfers seemed to have the strongest hips. This indicates how important it is to exercise muscles in the hips to better coordinate your golf swings.
They carried out a test in which golfers were divided into three different groups based on their handicaps. The better the handicap, the greater the hip strength, as measured when the hip moves the leg out and away from the body. The best players tended to be stronger in all the hip movements that were tested.
There is a high prevalence of hip injuries among serious golfers which would indicate that increasing muscle strength in that area is critical in the prevention of such injuries.  Researchers concluded that by improving flexibility and strength in the hips and torso, you can add 20 yards to your driving distance.
One way of achieving more flexibility and strength in the hip area is to practice certain yoga poses. I don't play golf (at least not at the present) but I love yoga.  Not only is it a great stress management tool but it is one of the best ways of keeping the body flexible.
If you would like to view some hip-opening postures, click on this link – Yoga Hip Openers