Hi!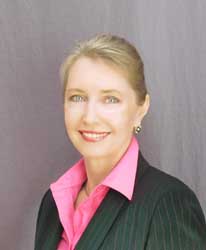 I'm Evelin Saxinger, HHP, NP, ACH, a Baby Boomer Consultant, Coach, Trainer and Speaker who has spent the last 20+ years working with people, like you, going through life transitions – career change, self development, sports performance improvement, retirement, freedom from fears and anxieties, better nutrition and weight management.  Taking all that experience, combined with degrees in Psychology and Naturopathy, I delight in sharing tools, tips and techniques for mastering midlife changes so that you can become happier, healthier and wiser (maybe even wealthier!) in the second half of your life.
My own life has been full of change, beginning at an early age.  For some reason I've decided to "check out" the "A" countries in this lifetime … at least some of them. Spending the first few years of my life in Austria, I left with my parents and brother to move to Australia, sight unseen, and without any of us knowing a word of the language. My childhood was, as a result, a combination of the laid-back Australian culture mixed with the prim-and-proper rules of Europe.  As an adult, after numerous adventures traveling around Europe, acting as the Mayoress of a city in Australia, meeting Prince Charles (before Diana), and flying around the country as a flight attendant, I moved to America to get married. The US Navy put us in Hawaii for a few years (not hard to take, at least for a while!) and then Washington DC, where I still reside.
Aside from working with my clients one-on-one, I also enjoy doing corporate workshops, something I did for many years as a Consultant managing the WorkLife Program at NASA HQ. I've been an Instructor at First Class Inc, an adult learning center in Washington DC and for LifeWork Strategies Inc. My most popular classes are The Passion Test™ and The Emotional Side of Retirement because they give so many people the impetus to come alive when they discover what is truly important to them, what sets them on fire.
As part of my commitment to spreading the important message of being proactive about improving the quality of your life, I am the author of numerous articles for publications such as NASA's Work/Life Navigator, Washington Woman, the Medical News, The Energy Club's monthly newsletter and the newsletter of Australians in Washington Association.  Additionally, I'm a Member of the National Speakers' Association, and a Certified Facilitator of The Passion Test™ and the Conflict Dynamics Profile®.  Further details are on my main website, http://www.blueprints4change.com
Dear Dr. Saxinger:

I'm writing to tell you about the amazing results of yesterday's EFT session with you.  I don't know how you figured out what we should tap on, considering the brief outline of my problem that I gave you on the phone, but somehow what we tapped on worked.  I felt like a different person when we got off the phone, and after a short nap I went to the kitchen and ate bread (3 pieces!) and didn't get bloated or dizzy.  Thoroughly enjoyed myself.  Then, in the middle of the night I woke up and much to my amazement I didn't have a stomach ache!!!

As you might remember, I have not been able to eat grain of any kind for many years.  And then this morning, I really loved eating a bowl of oatmeal (yeah!) and still no reaction!  This is too good to be true, but I know you said it will last.  I am eternally grateful and will tell all my friends about you.

Thank you so much, and thank you to EFT!

Sheryl Clarke, Marketing Director,
http://www.emuoilnaturals.com